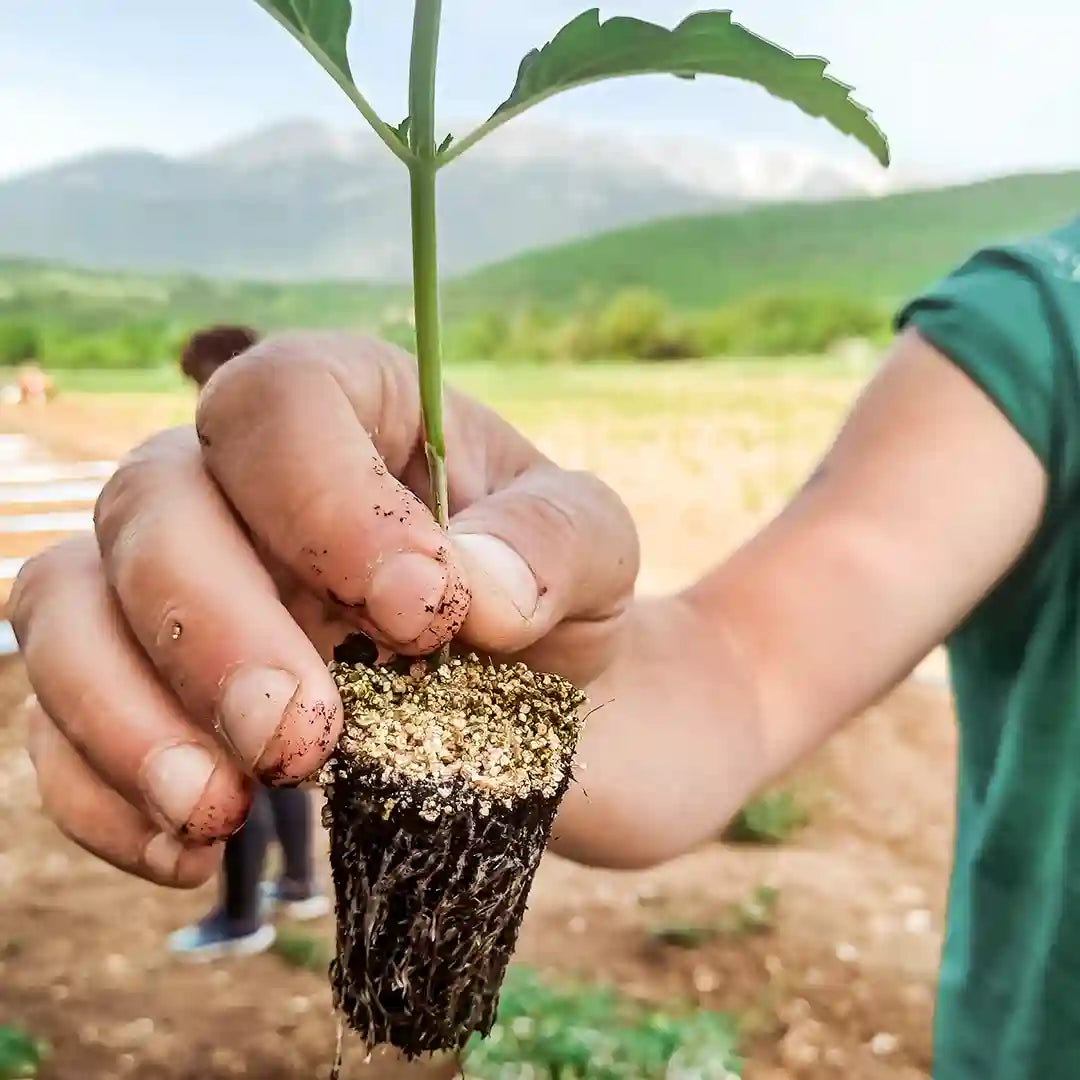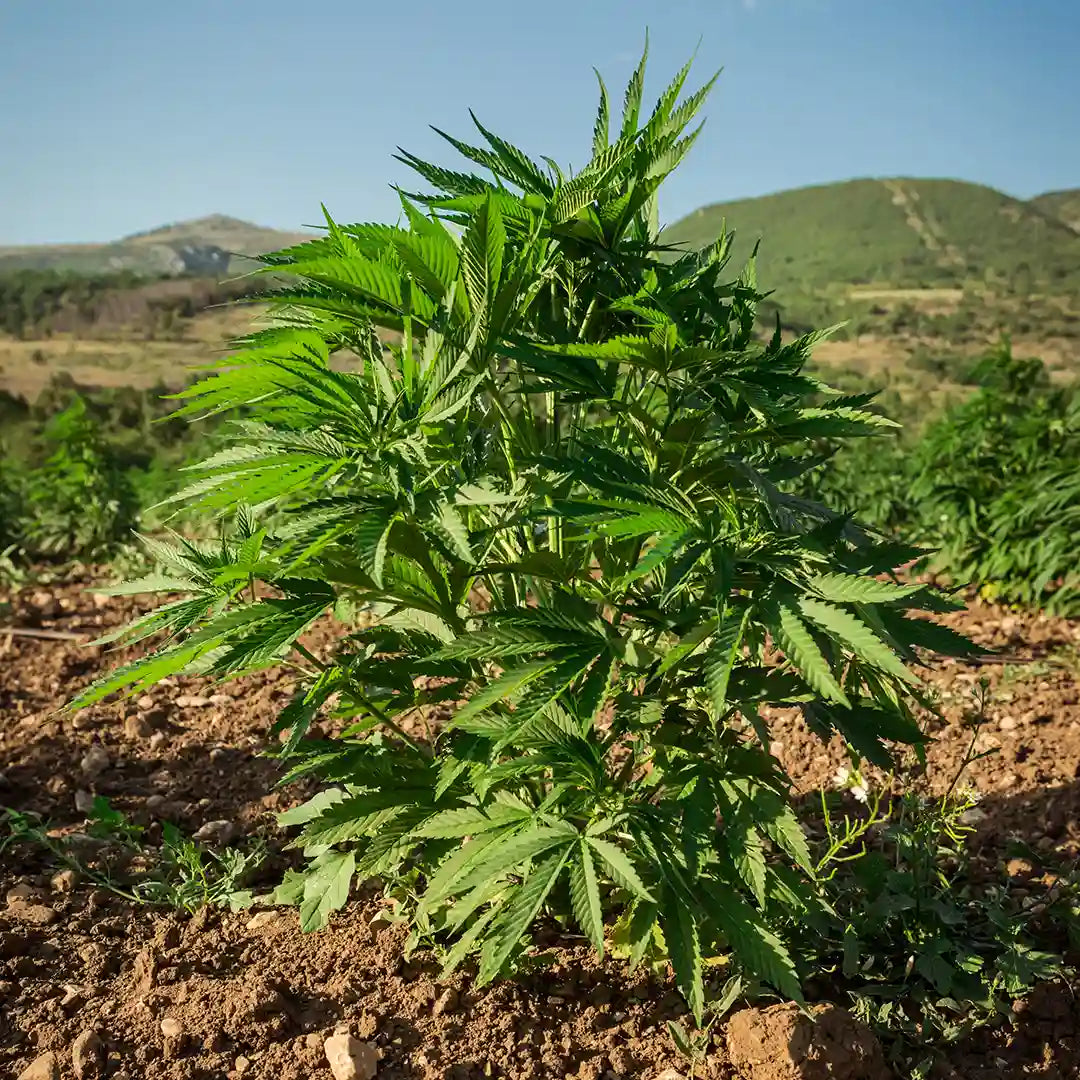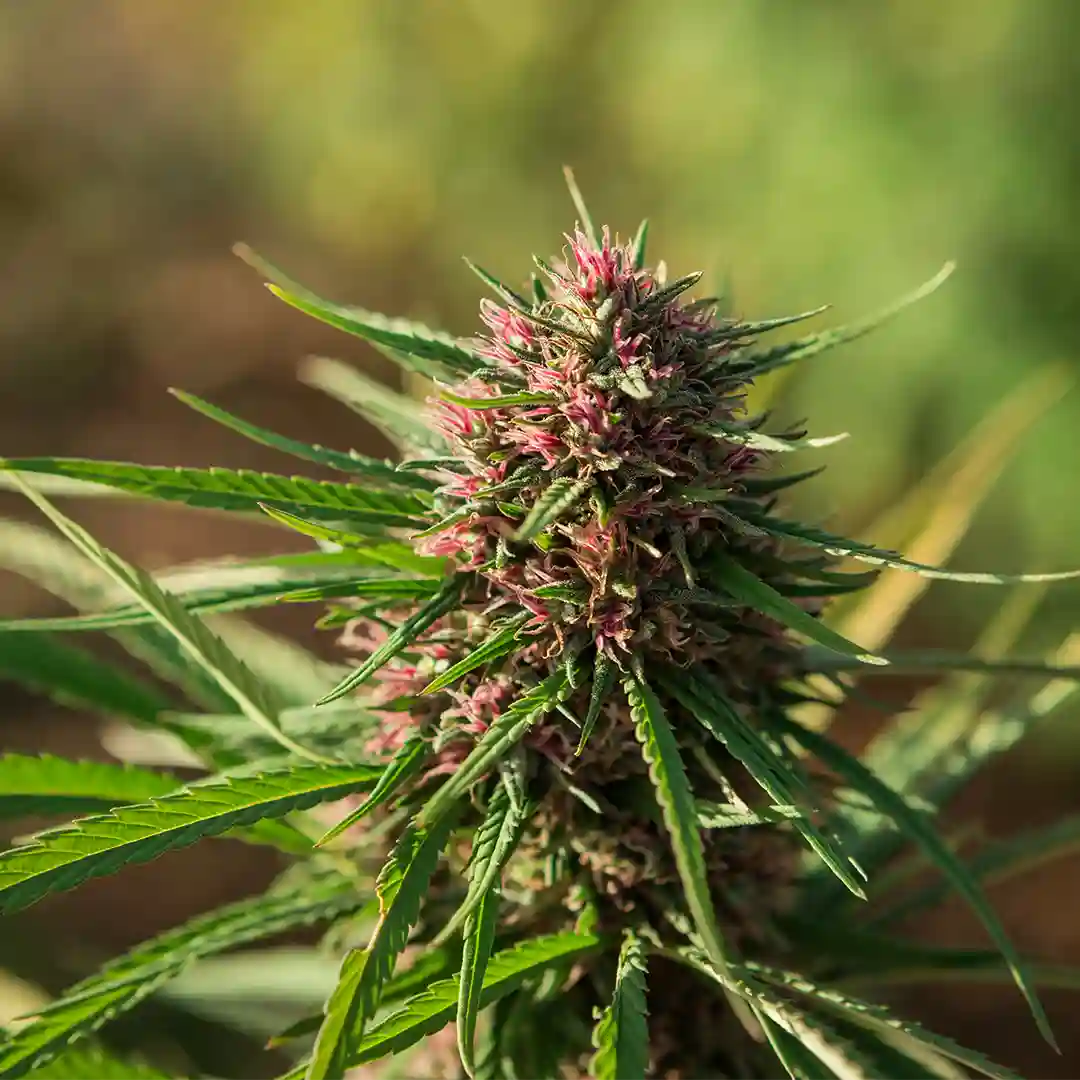 Enectaliana®
The perfect variety for European standards
Highest CBD yield in Europe
6% CBD content in the plant

4 times more biomass production

Registered in the European catalogue

Max. 0.2% THC guaranteed
Why Enectaliana is the best CBD seed?
| Biomass production -> | Enectaliana | Industrial Hemp – CBD |
| --- | --- | --- |
| Gross gain per hectare (ha) | 21,000 € | 2,000 € |
| CBD content of dry biomass | 5 – 6% | 2 – 3% |
| THC content | <0.2% | <0.2% |
| Average dry biomass yield per ha (by using 7,000 – 10,000 seeds per ha) -> | 2,500 – 3,000 kg extractable CBD*: 68.75 kg *extraction percentage: 50%; CBD concentration: 5%; average biomass: 2.75 t | 800 – 1.000 kg extractable CBD*: 9 kg *extraction percentage: 50%; CBD concentration: 2%; average biomass: 0.9 t |
Your benefits
High CBD/CBG cannabinoids yields

The core components of our genetics are high levels of cannabidiol (5 – 8%) and cannabigerol (4 – 6%) and a stable level of THC, less than 0.2% – in line with current EU regulations. These are higher than the percentages of CBD/CBG usually found on the hemp market, which translates into higher levels of productivity.

EU certified genetics

Hemp seeds can be registered in the EU catalogue of plant varieties. They only receive the designation once the genetics have been proven to be distinct and their stability and safety have been verified through a strict testing process. Our genetics meet the standards for hemp set by the European Commission and are registered in the catalogue.

Genetically stable

The stability of our genetics allows us to predict the external characteristics (phenotype) of the plants that grow from our seeds. By selecting and increasing the number of homozygous genes in plants, our breeders can accurately and reliably predict the characteristics of descendant plants, thus ensuring that the seeds grow into the plants that the customer is expecting.

High germination percentage

A high percentage of germination is necessary to obtain a bountiful crop with a minimum amount of seed. For certification in Europe, at least 70 – 80% germination is required; our seeds' germination percentage is about 95%.

Material traceability

You can only be sure of a product if you know its origin. A certified seed is one whose specific origin is known. The certification means that every step is subject to thorough quality controls, both during production and storage. Our batches only contain hemp seeds that have been properly controlled and preserved.

Varietal purity

Genetic purity is a measure of trueness to type, or the degree of contamination of seeds caused by undesired genetic varieties or species. A high level of genetic, or varietal, purity ensures that the seed is indeed the certified variety described and that there is no contamination from other varieties or other crops. The European standard of genetic purity is very high.

Batch homogeneity and crop properties

Our certified seeds are uniform in size and are completely healthy. This ensures consistency in the sowing and in the performance of the crops. An optimal seed size supports the plant's robustness from the germination phase onwards and ensures high yields.

Sustainability of R&D programmes for variety improvements

It takes years of research and development to discover amazing genetic traits like those present in our varieties, which are now available as certified seeds.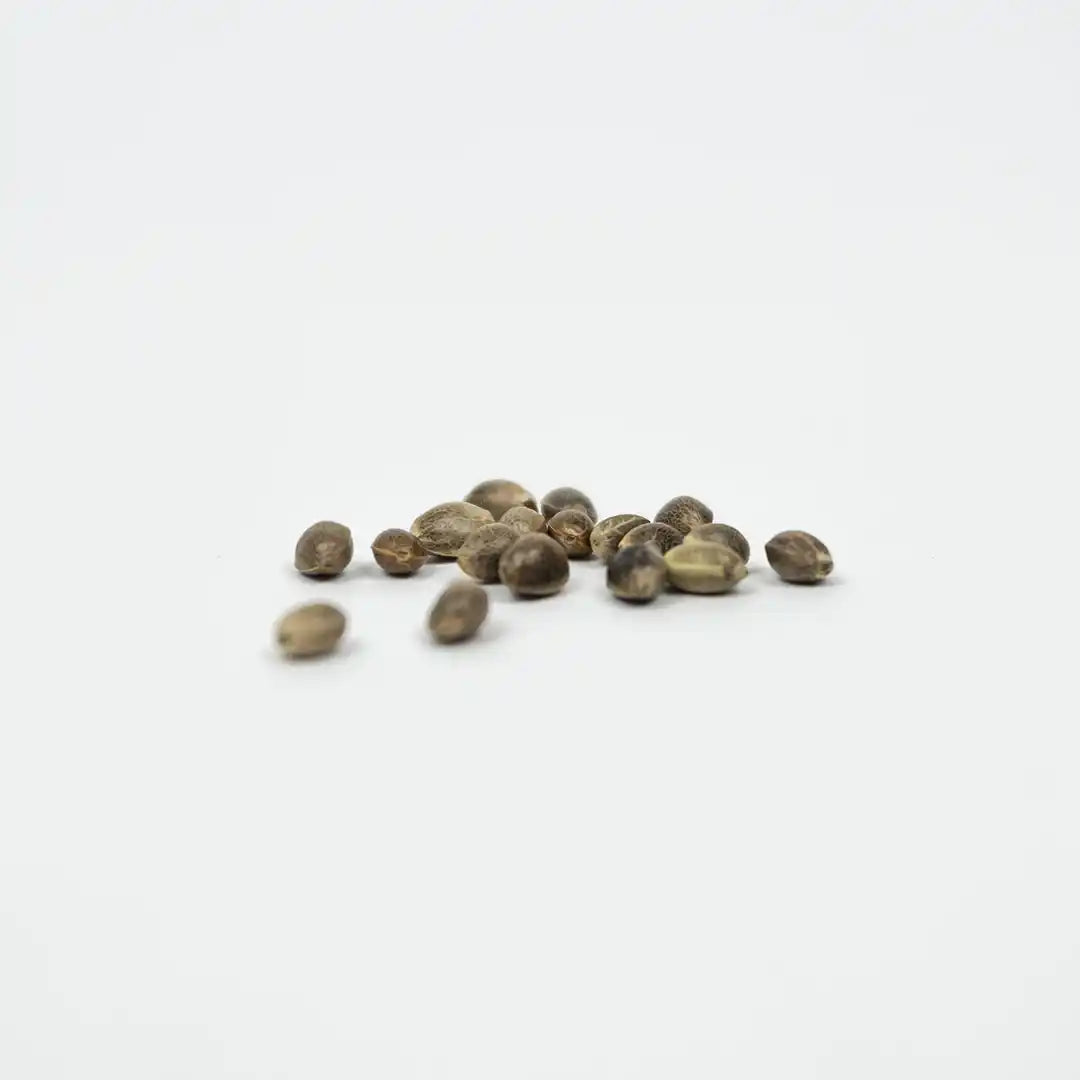 EU certified hemp genetics
Enecta Farm is dedicated to the development of new cannabis varieties through an extensive, long-term breeding programme. Our newly developed and EU registered genetics offer manifold benefits in hemp farming – particularly when it comes down to phytochemistry or characterising active constituents. CBD, CBG and other cannabinoids can be a means of producing large, sustainable profits for farmers, but only if they know which hemp variety to choose. After all, a strong and profitable hemp business is built on high quality seeds.
That's why we have designed our breeding programme to produce improved hemp genetics for higher CBD and CBG yields, setting the stage for larger and more successful harvests while minimising expenses.
We have gone through the process of registering them in the European catalogue of plant varieties to ensure that farmers can use legal and certified hemp seeds on their fields. These two varieties are revolutionising CBD and CBG hemp farming.
Enectaliana
Incredible germination statistics (95%) and solid genetic stability, which makes it adaptable to natural substrates and all kinds of conditions, mean that Enectaliana is a high performing, productive CBD variety. It grows easily even in the harshest of climates and at very low temperatures. Known for its high terpene production coupled with high CBD content, Enectaliana consistently produces CBD levels of 6 – 8 %. This is much higher than the amount of active substance usually found in hemp biomass.
What our buyers say
Share information about your brand with your customers. Describe a product, The number of growers choosing our certified seeds is constantly increasing. Listen to their testimonials. announcements, or welcome customers to your store.
WHAT DOES THE USE OF A CERTIFIED SEED GUARANTEE?

Certification is the initial assurance for buyers that they have made a good investment. Besides making sure that we are legally compliant, a certified hemp seed gives us several guarantees on the quality of the final product, on the harvest's yield and on the variety's characteristics and cultivation. Seed quality is ensured along the whole production process. It begins by establishing the crop varietal seeds and the appropriate nurturing and testing of crops and only ends after harvesting, processing, quality control and labelling. The distinctive "certified seed" label guarantees that the acquired seed has passed all the multiplication, inspection and cleaning processes necessary to ensure a pure product. Specifically, the quality ensured by the certification system through the requirements of the EU Regulation means that we are aware of origin, traceability, homogeneity, specific purity, varietal purity, germination, absence of other unwanted seeds at sowing as well as health and humidity.
WHY CHOOSE ENECTALIANA AND ENECTAROL OVER OTHER VARIETIES?

The benefits deriving from the cultivation of Enecta genetics will be decisive for your business. Enectaliana and Enectarol have been shown to ensure: high cannabinoid (CBD and CBG) content, above the industry average; fewer seeds needed per hectare and an increase in yields leading to considerable economic savings; the reduction in the amount of stems per hectare and related disposal costs; the reduced presence of weeds which increases the health of the crop and reduces the risk of contamination; a greater resistance to diseases; the homogeneity of production, an essential requirement for the final use of the crop.
WHEN IS THE BEST TIME TO SOW ENECTA SEEDS?

Specific sowing times may vary depending on factors such as latitude, microclimate, soil type, planting density and fertigation regimes. Nevertheless, late spring (from April onwards) is generally recommended as a good sowing time. If placed directly in the soil, each seed should be placed at 1.5 or 2 cm deep and the distance between the seeds should be approximately 3 cm. The density ranges from 7,000 to 10,000 hemp seeds per hectare for biomass production; this is lower for inflorescences depending on the variety.

If you have seedlings, they would ideally be ready to transplant by May-June, depending on the growing area and environmental conditions. It is possible to use a mechanical transplanter, or other methods depending on the facilities available on the farm, for transplanting.
HOW MANY SEEDS DO YOU NEED TO EXTRACT CBD?

We recommend a density of 7,000 to 10,000 plants per hectare. Rather than dense sowing, we recommend sowing per row; distance between rows is at the farmer's discretion, also depending on the machinery available and normally used (e.g., tobacco machinery, 1m x 1m, 70cm x 70cm). The high germination percentage of our genetics (95%) guarantees that almost all the seeds sown will be able to complete the entire growth phase and actually transform into cannabis plants with high CBD content.
HOW TO SOW FOR FLOWER PRODUCTION?

We recommend a density of 2,000 to 3,000 plants per hectare, with larger distances between plants than in a biomass crop. Lower densities (wider spacing between the rows – from 1.5 to 3 m or at your discretion) actually favour optimal plant development for higher quality inflorescences.
We also suggest mulching with biodegradable sheets, under which an irrigation system can be set up. The result is the abundant production of quality flowers, with plants growing into bushes and a final yield of dried inflorescences ranging from 2 – 5 q / ha to 8 – 10q / ha.
HOW LONG DOES IT TAKE FOR THE PLANT TO MATURE?

The growth phases are influenced by the photoperiod to which the plants are subjected: they are sensitive to changes in light and must receive the necessary hours of undisturbed darkness (in order to avoid stress or suboptimal growth of the crop). If transplanting takes place in May-June, flowering will start at the end of July-August and will finish in September-October (the harvest period).