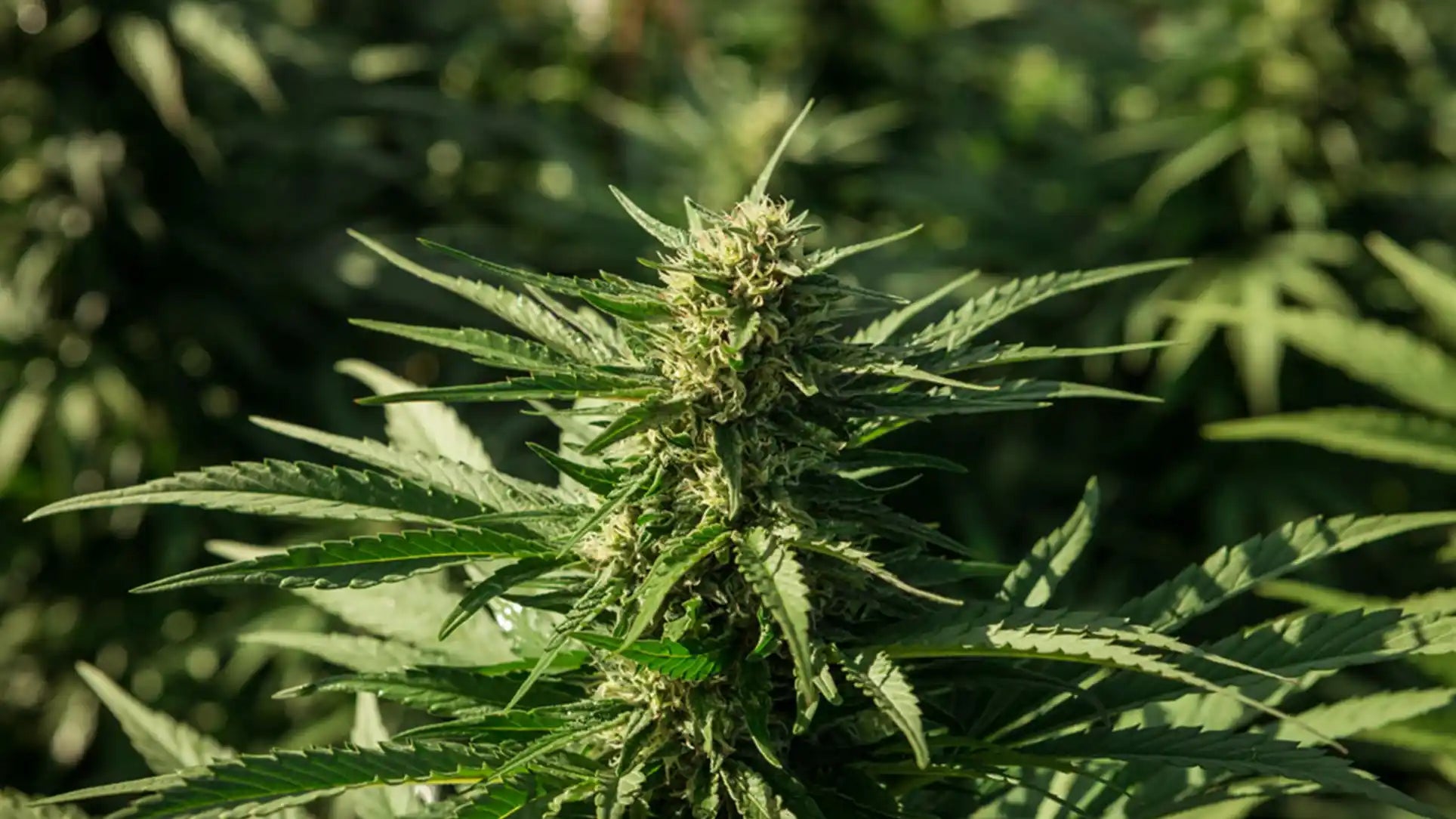 Enectarol: the first high cbg variety to be registered on the EU Common Catalogue
Cannabis Sativa L., aka hemp, contains more than 157 cannabinoids. 
Cannabigerol, CBG, is quickly becoming the most promising of them.
How to get high CBG content from your hemp crop? How to obtain cbg-packed biomass or flowers?
The answer is simple: Enectarol
Why is CBG the next big thing in the hemp market and what are its potential benefits?
Today, the majority of hemp strains focus on CBD. Minor cannabinoids, such as Cannabigerol, don't get as much attention.
Yet, CBG may well be called a sleeping giant. Recent studies, on mice and in vitro, show promising results.
Here is a short recap of the main CBG properties:
It may support patients affected by inflammatory bowel disease, Huntington's disease, and even (take this with a pinch of salt, as studies are at a very early stage) slow down cancer cells' replication
Anti-bacterial
The last one is the defining feature of Cannabigerol. Studies show that this minor cannabinoid could become a powerful natural tool in fighting bacteria.
How is that interesting for the phytocannabinoid industry?
Bacteria are getting more and more resistant, making it harder to fight them.
Enters CBG, a natural antibiotic that could turn out to be a useful ally for pharma.
This brings us to the next point:
How we managed to breed the first EU certified high CBG variety. 
The road to certification
When our breeders realized the hidden potential in cbg, they started working on Enectarol. Breeding a CBG-focused hemp plant is not easy.
CBG is the precursor of THC and CBD, which means that they are its metabolites, that is its successors.
To design a CBG hemp strain, you need to stop the process that transforms Cannabigerol into THC and CBD.
That's what we did with Enectarol.
Once the new strain was up and working, we had to solve another issue: transparency.
Too many hemp-based products lack clear information, they're advertised as such and such, but then it turns out that, say, a high CBD strain is not that high, or maybe its offspring lose the properties of its parent because there is no genetic stability nor varietal purity.
That is why we decided that we wanted to register Enectarol to the EU Common Catalogue. 
To get there you need a very solid hemp plant, able to withstand lab reports after lab reports, and prove itself stable, to possess its own characteristics, different from the varieties that are already in the catalogue.
Enectarol ticks all the boxes. It is the first variety rich in CBG to make it to the EU Catalogue, marking a radical change in the European hemp industry.
To date, most hemp varieties were bred for fiber production. Even the most recent ones are just a spin-off of those.
Enectarol is a brand new variety that can work in tandem with different hemp supply chains: extracts, flowers, and much more.
And there is more. Aside from cannabinoids, terpenes hold as much importance for triggering the entourage effect. That is why the Enectarol terpene profile has been carefully designed by our breeders for top-notch broad spectrum extracts and aromatic flowers.
And then there is traceability. Having a certified variety means much more than just a blue label.
Healthy seeds,

 

crop health standards are much higher for certified seeds.
Germination rate,

 certified varieties guarantee at least 80% germination rate
Varietal purity,

 

absence of seeds from other varieties of the same crop species or even other crop species.

Material traceability,

 

Enectarol seed production is carefully monitored from the very beginning, each batch is tagged and its origin is known.
The advantages of planting Enectarol, the high CBG strain
So, let's say you're in the hemp industry. You are probably very familiar with CBD products, from extracts to flowers.
However, nowadays the market is saturated with CBD products, there are so many of them and it is really hard to surface through. On the other hand, you got CBG, which is possibly a better natural antibiotic than CBD is, and is still relatively unknown.
This means that planting a high CBG variety at this stage will cost less and get you plenty of CBG flowers and oil at a cheap price. Moreover, Enectarol is designed to maximize gain per ha, which means that, in comparison, you will get more from less. 
So, even if you are a smaller farmer, you could still get better gains compared to one that uses an average hemp variety.
And if Cannabigerol keeps its promises on its potential benefits, then you hit the jackpot.
Time to talk numbers and compare Enectarol vs the average CBG industrial hemp variety.
When cultivated for biomass our high CBG variety offers a 20,000 € gross gain per ha compared to a mere 2,000 €.
What about the CBG content in dry biomass? Extracting CBG is hard, and getting high quantities of it even harder. Yet, with Enectarol you will get 4-6% CBG content vs 1-2% in industrial hemp.
We're talking about 45kg of Cannabigerol to extract vs 7 kg. 
On top of that, Enectarol is EU certified, which means that it can be freely traded across the EU.
Enectarol characteristics:
The plant grows short and bushy, flower compactness is medium, and color is green and bright white, due to the high CBG presence.
Biomass

Enectarol

Industrial Hemp – CBG

Gross gain per ha

20,000 €

2,000 €
CBG content of dry biomass

4 – 6%

1 – 2%
THC content

<0.1%

<0.1%
Average dry biomass yield per ha


(by using 7,000 – 10,000 seeds per ha)

2.000 - 2.500 kg


CBG to extract*: 45 kg *extraction percentage: 50%; CBG concentration: 5%; average biomass: 2.25 t

600 – 800 kg


CBG to extract*: 7 kg *extraction percentage: 50%; CBG concentration: 2%; average biomass: 0.7 t
Want to know more about the first high CBG variety to be EU certified?
Drop us an email at info@enecta.farm