The ground-breaking wholesalefull spectrum CBD oil
Let's be straightforward here. There are 4 main reasons you should buy our cbd bulk oil and not others
Best Price across the EU

Thanks to our integrated supply chain, we can offer the best price for CBD and CBG oils while keeping the highest quality.

Certified hemp strains

Enecta Farm extracts are made from our certified hemp strains, tailor-made for the extraction supply chain. We have our own high CBD and high CBG varieties.

Leader in EU

Enecta is one of the b2c leaders for hemp oils in Europe, our brand is a guarantee of quality and transparency.

World-class parternships

We partnered with world-class cannabis researchers to design ground-breaking, science-based, bulk hemp oils, CBD, CBG, and even CBN.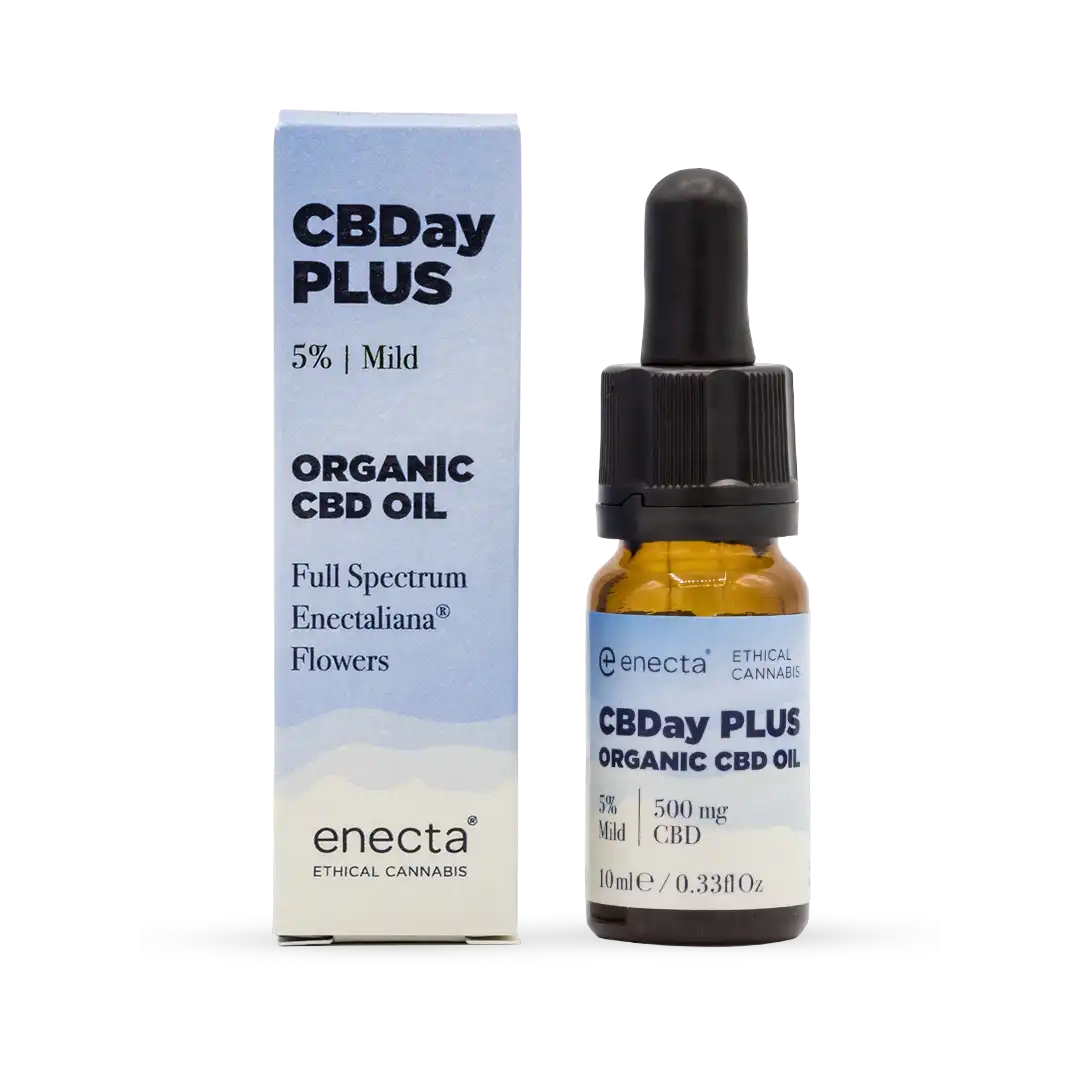 CBDAY Plus
Enecta Farm state-of-the-art CBD oil, made from Enectaliana, our flagship variety.
Our researchers have developed an innovative one-step extraction method, resulting in an ACTUAL full spectrum oil.
This means that the most important components of the cannabis plant, terpenes and minor cannabinoids, are preserved and able to enrich CBDay Plus, making it the "fullest" spectrum oil in the market.
CBDay Plus is the result of 5 years of research and testing:
A real full spectrum extraction, comprising of minor phytocannabinoids to actually activate the entourage effect
During extraction, terpenes are preserved, endowing CBDay Plus with a rich and beneficial terpenic profile
Available in 5% – 10% – 15% CBD format.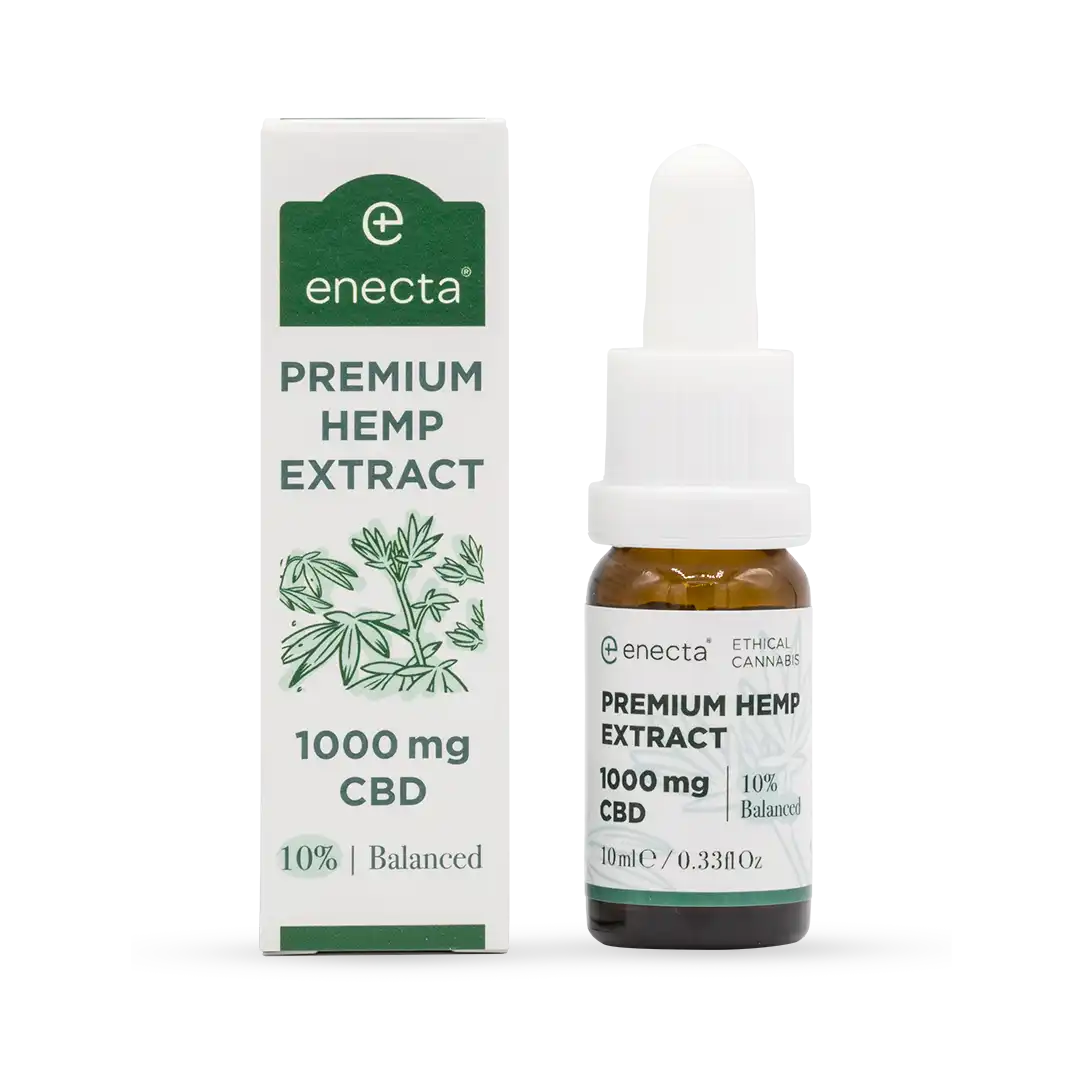 CBD and CBG Oil wholesale
Enecta Farm is able to offer cutting-edge bulk CBD and CBG oils. Minor cannabinoids, such as CBG, are becoming more and more crucial in the phytopharma industry. Our extracts include a wide range of cannabinoids, either in full spectrum formulation or isolate. 
Full spectrum products with high concentrations of phytocannabinoids
CBD oils in different formats and concentrations (3%-5%-10%-15%-24% available in 10 and 30 ml formats)
CBG oil 5%
Various cannabinoid isolates available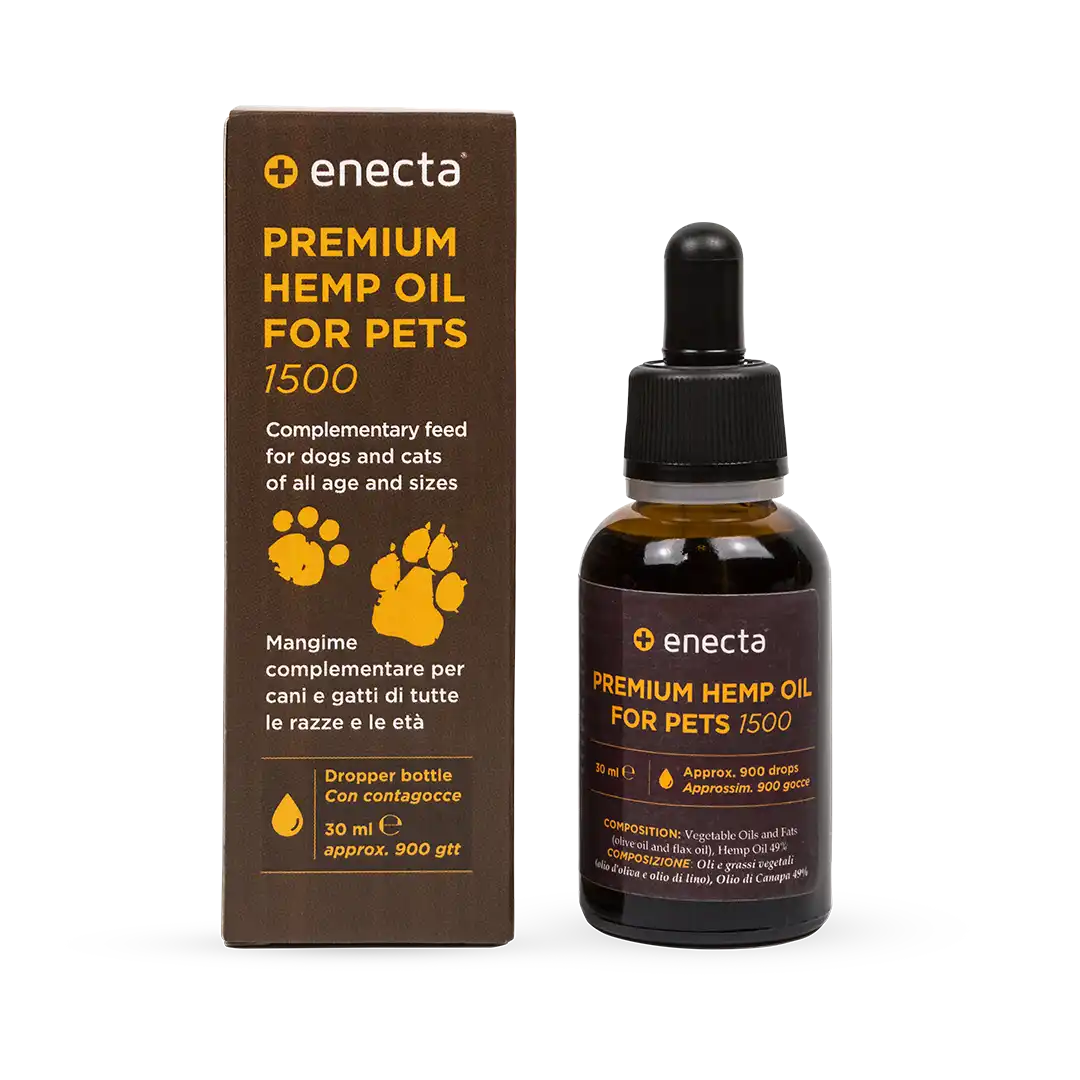 Research-based wholesale CBD oil for pets
Our Premium Hemp CBD Oil for pets is a complementary product, designed under the supervision of third party veterinarians, for the well-being of dogs and cats, featuring premium natural ingredients such as Omega-3, Omega-6, Vitamin E. Moreover, flavor is enriched by olive oil and flax oil. 

CBD percentages in our pet products are legit and verified by third parties labs, like all the other natural ingredients in our formulations.

Available in two sizes, 10 and 30 ml and CBD concentration of 500 and 1500 mg respectively.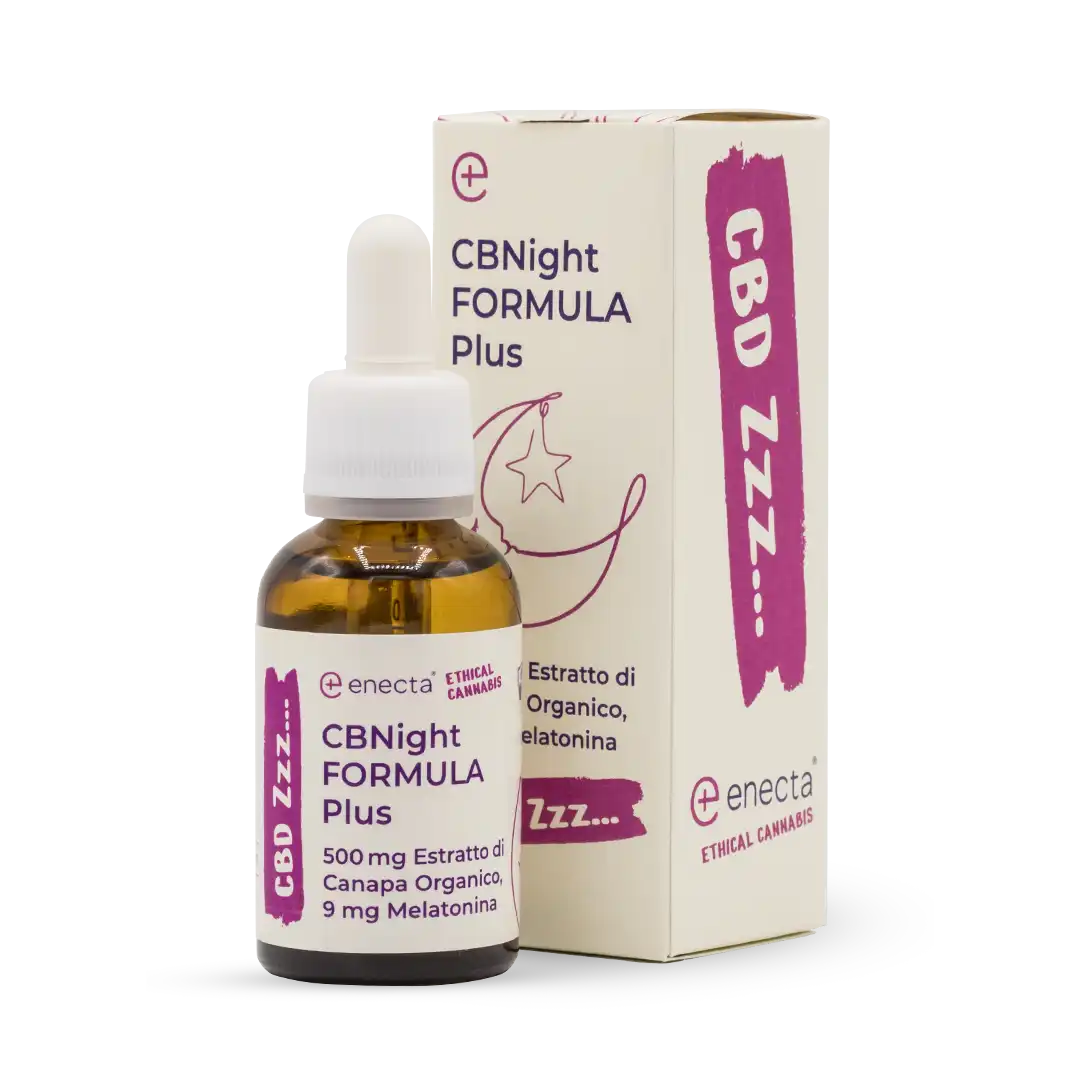 A game changer in the sleep aid industry
Enecta Farm CBNight is the new hemp-based sleep aid. By leveraging the power of Melatonin, a staple of any sleep aid product, and CBN, a minor cannabinoid extracted with an innovative technique, we manufactured a powerful formulation that will replace non-natural sleep-aids across all Europe.
Many studies show that phytopharmaceuticals can be as efficient as chemical medications, without the many side effects that plague non-natural meds.
That is why we believe that hemp-based sleep aids are going to disrupt the market very soon.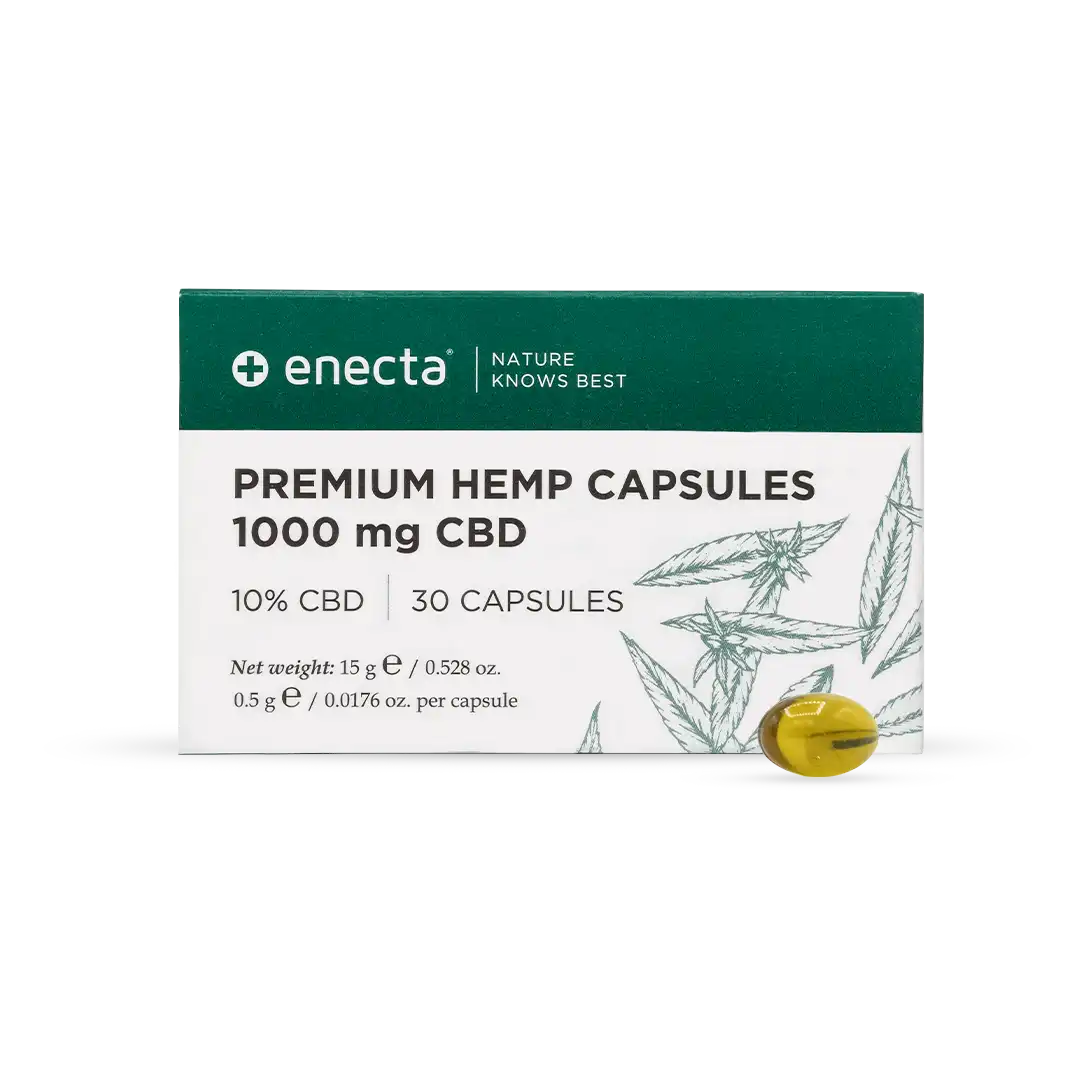 Premium cbd capsules: safe and portable,1000 mg CBD
Scientifically designed for optimal absorption, our hemp capsules are a compound of active principles, combined with CBD for added natural benefits. Formulated in accordance with pharmaceutical standards.
The high quality CBD oil contained in our capsules is protected by a soft membrane that prevents liquid leakage, thus avoiding unnecessary product waste.
Each packaging contains two blister packs with 15 capsules each. CBD percentage of 10% (1000 mg).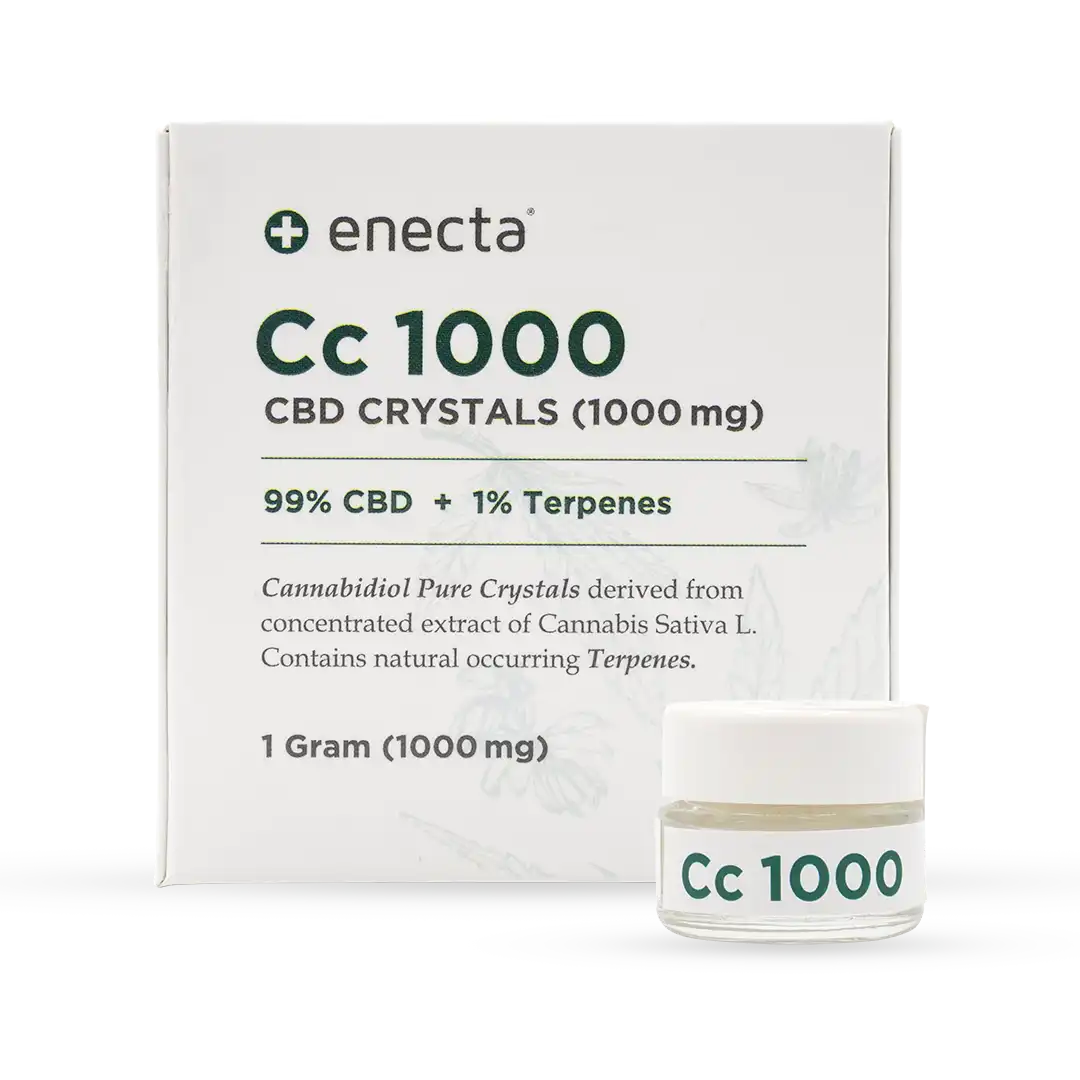 Crystals
A wide range of isolated products, ranging from CBD to minor cannabinoids, such as CBN, CBG, with percentages from 98 to 99.5% of purity.
Isolate products are optimal for retailers who would like to offer their customers an easy and secure way to assume CBD. Isolates are plain cannabinoids, nothing else, which means that 10 mg of bulk CBD isolate equates to (almost) 10 mg of CBD.
Our researchers extract not only CBD, but other minor, but promising, cannabinoids: Cannabinol (CBN), Cannabigerol (CBG).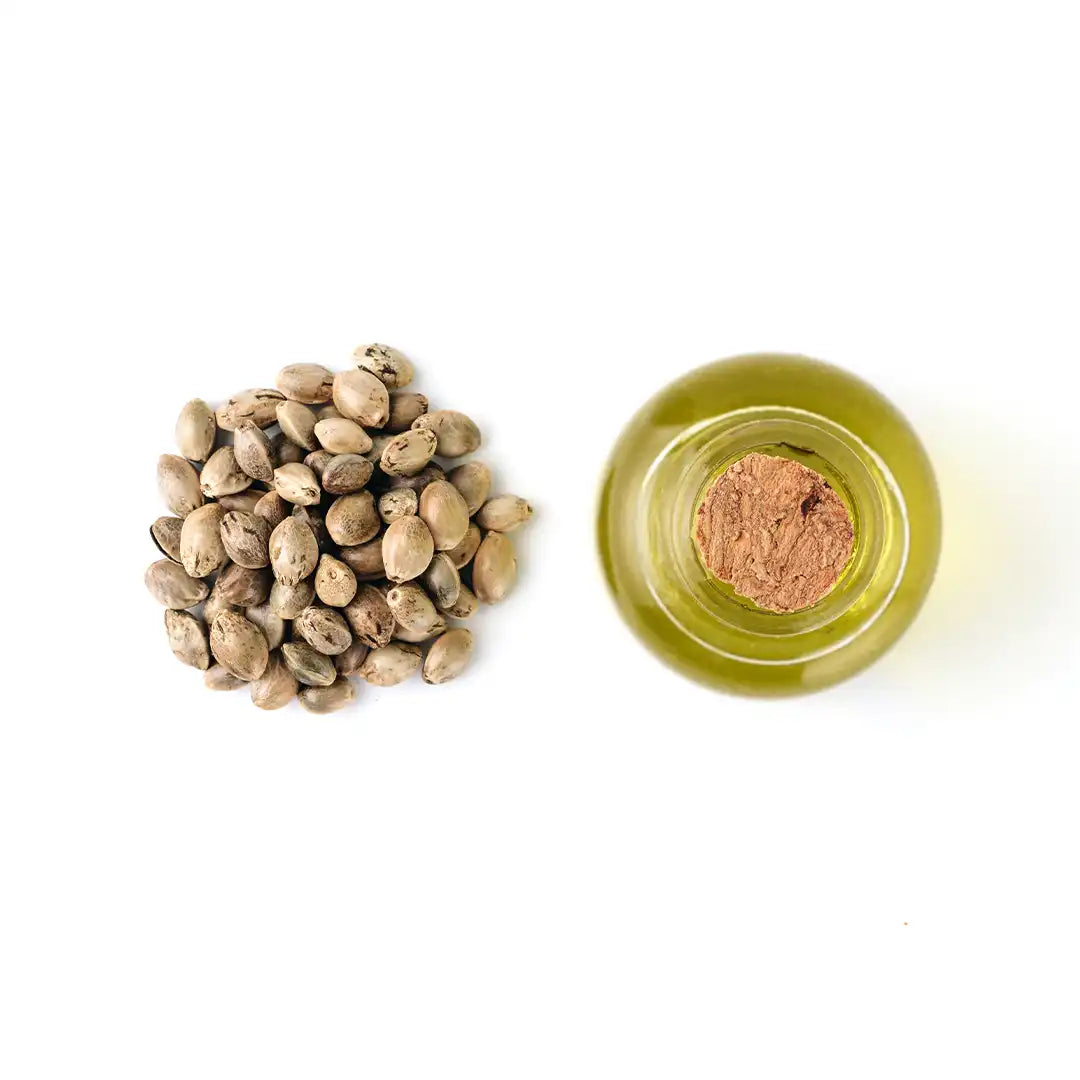 Bulk CBD oil does not equate to subpar quality
At Enecta Farm we are very strict with quality standards and compliance with EU and other countries regulations. Transparency is one of our top priorities. All of our CBD wholesale oil products are backed by firm and non-negotiable quality standards:
EIHA Members
Enecta is one of the leading B2C companies in the CBD industry
All our products conform to the EU THC limit, all of them, no exception.
More than a network, a new approach to CBD wholesale products
Names like Becanex, the gold standard of hemp extraction and Green Valley, a Global G.A.P. certified agricultural firm.
This nexus of cutting-edge companies joined forces to make Enecta Farm the leader in bulk CBD oil products through a radically different and innovative approach to wholesale CBD.
We've also teamed up with prominent hemp researchers to always be at the forefront of the extraction industry, offering novel and disruptive hemp products.
HOW DO I FIND A REPUTABLE CBD OIL SUPPLIER?

You should always check for compliance, transparency and, most importantly, you should be able to access relevant documentation concerning third party certifications and tests. Also, raw materials quality should be one of your main concerns, look for oil made from outdoor grown hemp, without pesticides or other contaminants.
HOW MUCH DOES BULK CBD OIL COST?

There is no easy answer to this question. CBD oil price is swayed by many factors. However, you should always do your homework when you see below average prices. There are instances, like in our case, where prices are lowered thanks to an integrated supply chain. On the contrary other players offer lower prices because they just don't have the kind of compliance, quality standards, and certifications required for reliable and safe CBD oil.
IS CBD OR CBG BETTER?

Cannabigerol (CBG) still lacks a significant body of research. However, recent studies are promising: CBG could have better antimicrobial properties compared to CBD. Thus, Cannabigerol extracts could win a greater market share in the upcoming years.
WHAT ARE THE ADVANTAGES OF FULL SPECTRUM CBD OILS?

A full spectrum CBD oil offers a well rounded composition, not limited to relevant cannabinoids, but also including terpenes and flavonoids. These help the extract achieve a better entourage effect than isolated products. 
IS IT LEGAL TO SHIP CBD INTERNATIONALLY?

Yes, it is legal, but depending on where you are shipping you should always check what regulations apply. Some countries have a different THC threshold than others. Usually, international shipping rules are stricter.