Skip to product information
CBNight FORMULA PLUS - 30 ml
Say goodbye to insomnia and sleepless nights with CBNight Formula Plus. This natural formula helps you get a good night's rest.
This new synergistic formula, designed to improve the quality of life for those who experience insomnia and intermittent sleep as a disabling condition, contains CBD (cannabidiol), CBN (cannabinol) and melatonin.
It is a blend formulated to support the induction and maintenance of sleep, tapping into a high percentage of non-psychotropic cannabinoids and their acting in synergy with melatonin on pre-existing physiological processes.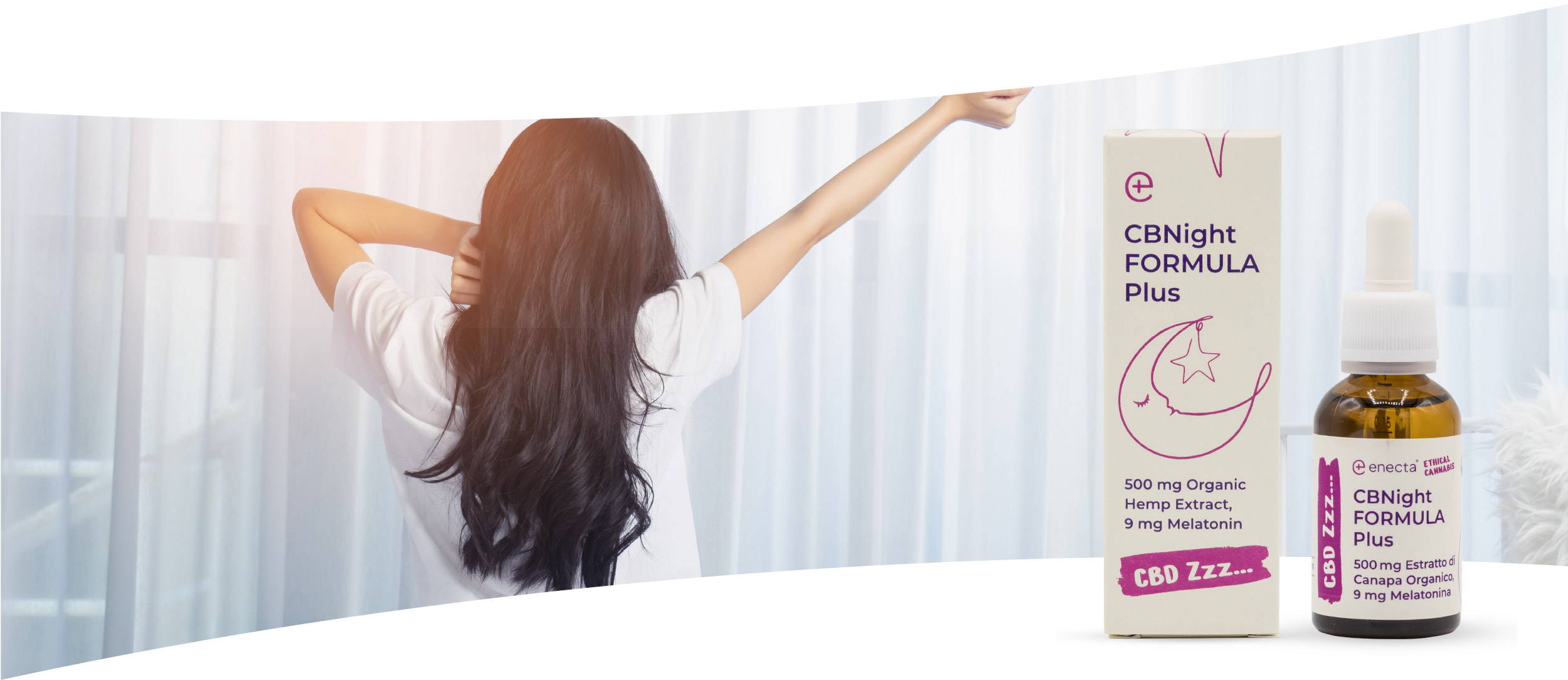 The entourage effect of CBD and CBN working together is amplified by the high percentage of cannabinoids in this formula, which is complemented by melatonin, also known as the 'sleep hormone' for its regulatory function.
CBNight Formula Plus can be very useful for those suffering from chronic insomnia, night-time panic attacks with frequent and agitated awakenings. It can significantly improve the sleep-wake cycle and can also be used extemporaneously, for example to avoid the effects of jet lag after a long journey.
---
Our products are certified:
(in addition to following the GACP guidelines, which ensure a safe raw material)

---
CBNight Formula Plus is ideal for treating major sleep disorders.
The high proportion of CBD and CBN ensures a calming and relaxing effect. Added to this blend is melatonin, which naturally restores the sleep-wake cycle.
CBNight Plus:
effectively counteracts chronic insomnia

prevents the effects of jet lag or traumatic events that disrupt the sleep-wake cycle

reduces the time needed to fall asleep

avoids nocturnal awakenings

reduces anxiety, the basis of insomnia

reduces waking-up stress

synchronises the circadian rhythm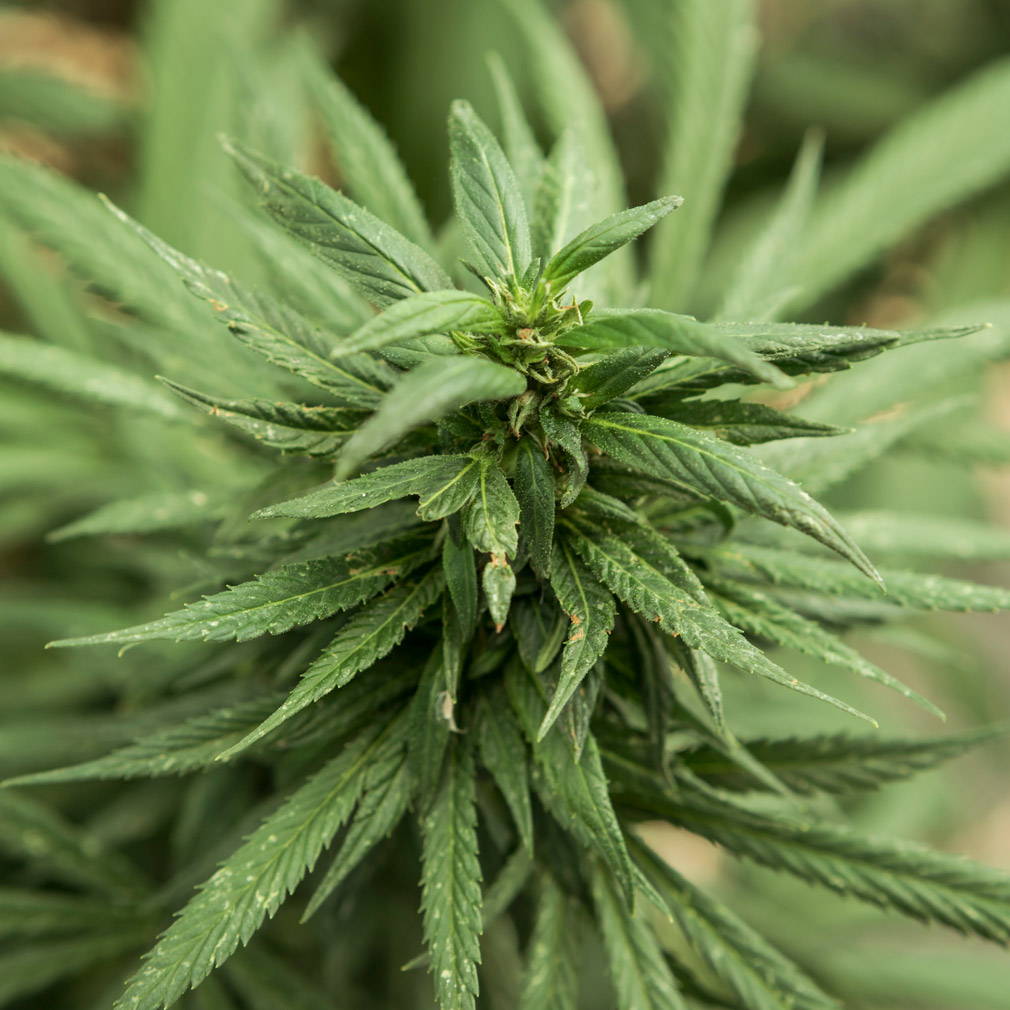 Our CBNight Formula Plus contains (per 1ml) 0.3 mg of melatonin, 8.33 mg of CBN and the same amount of CBD. Compared to the light formula, this oil has a higher concentration of cannabinoids.
As a result, in addition to promoting and maintaining sleep, CBNight Formula Plus is characterised by the analgesic and anti-inflammatory properties of CBN and can help alleviate anxiety.
CBN is characterised by antioxidant and neuroprotective properties, which it shares with melatonin and CBD. Lastly, the presence of CBD makes CBNight a valuable support against chronic pain.
---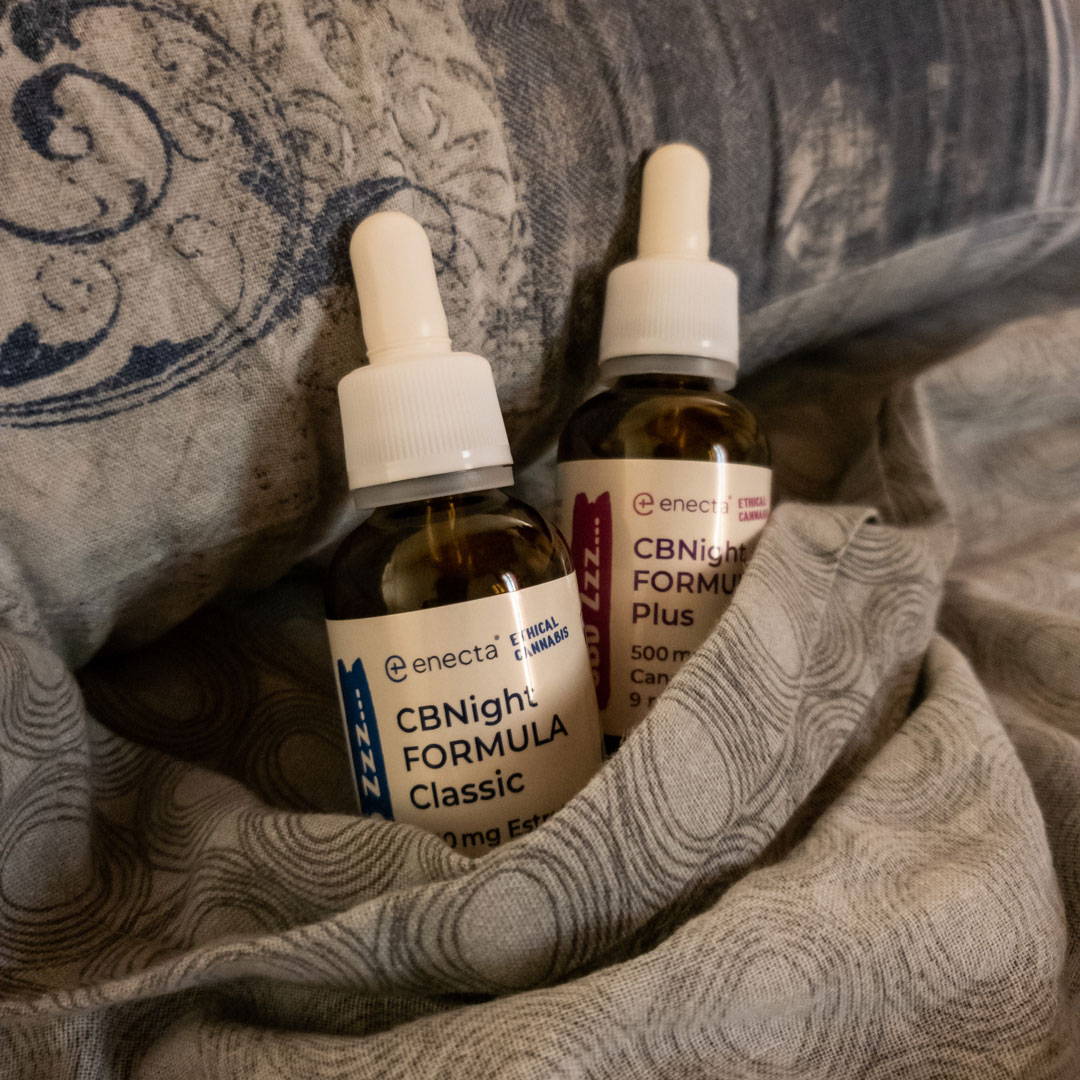 For CBNight Formula Plus, the preferred route of administration is sublingually.
This sleep tincture should ideally be applied under the tongue. 30 minutes before bed, dilute 1 ml in a bit of water, apply in the oral cavity, and leave for 1 minute. Rinsing is not necessary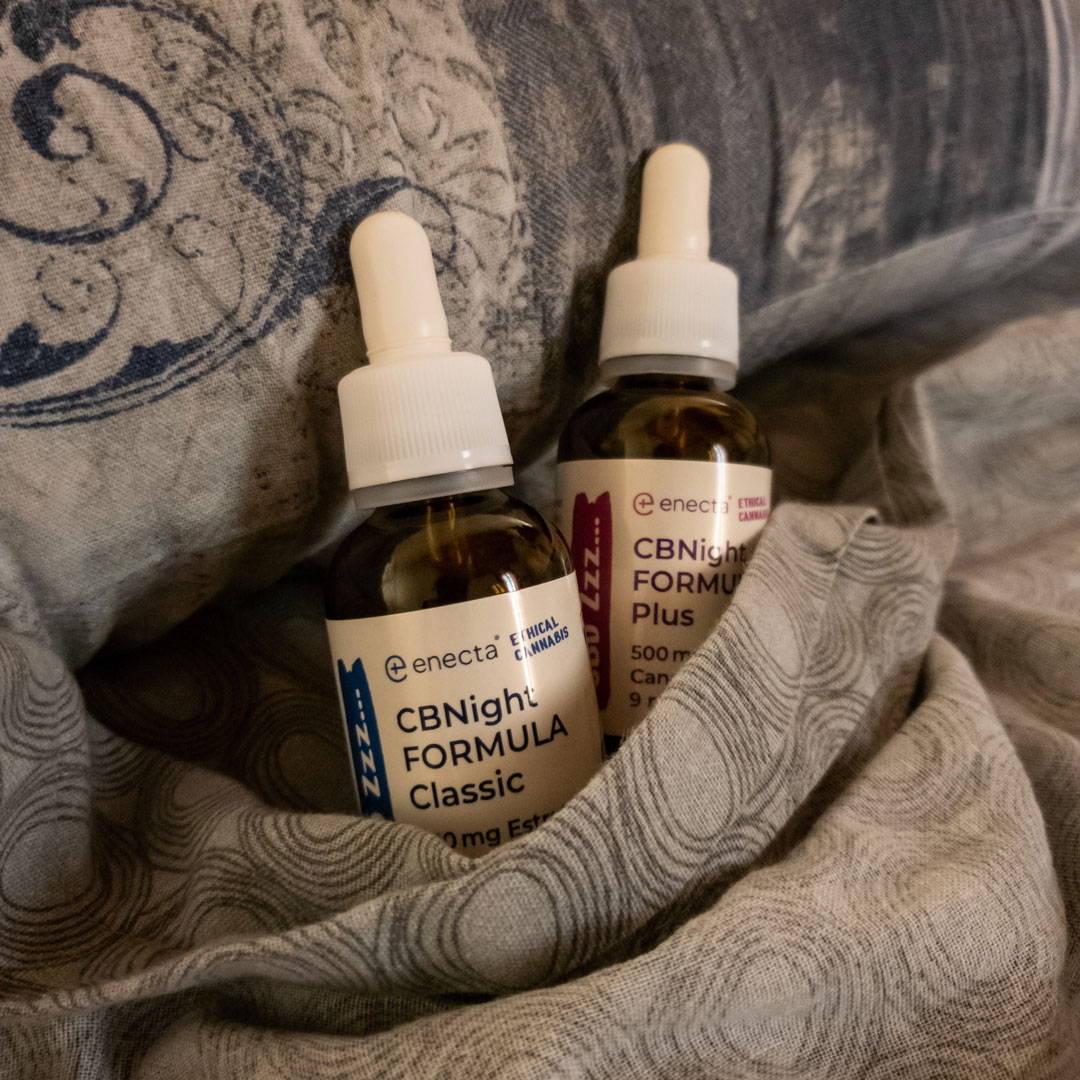 ---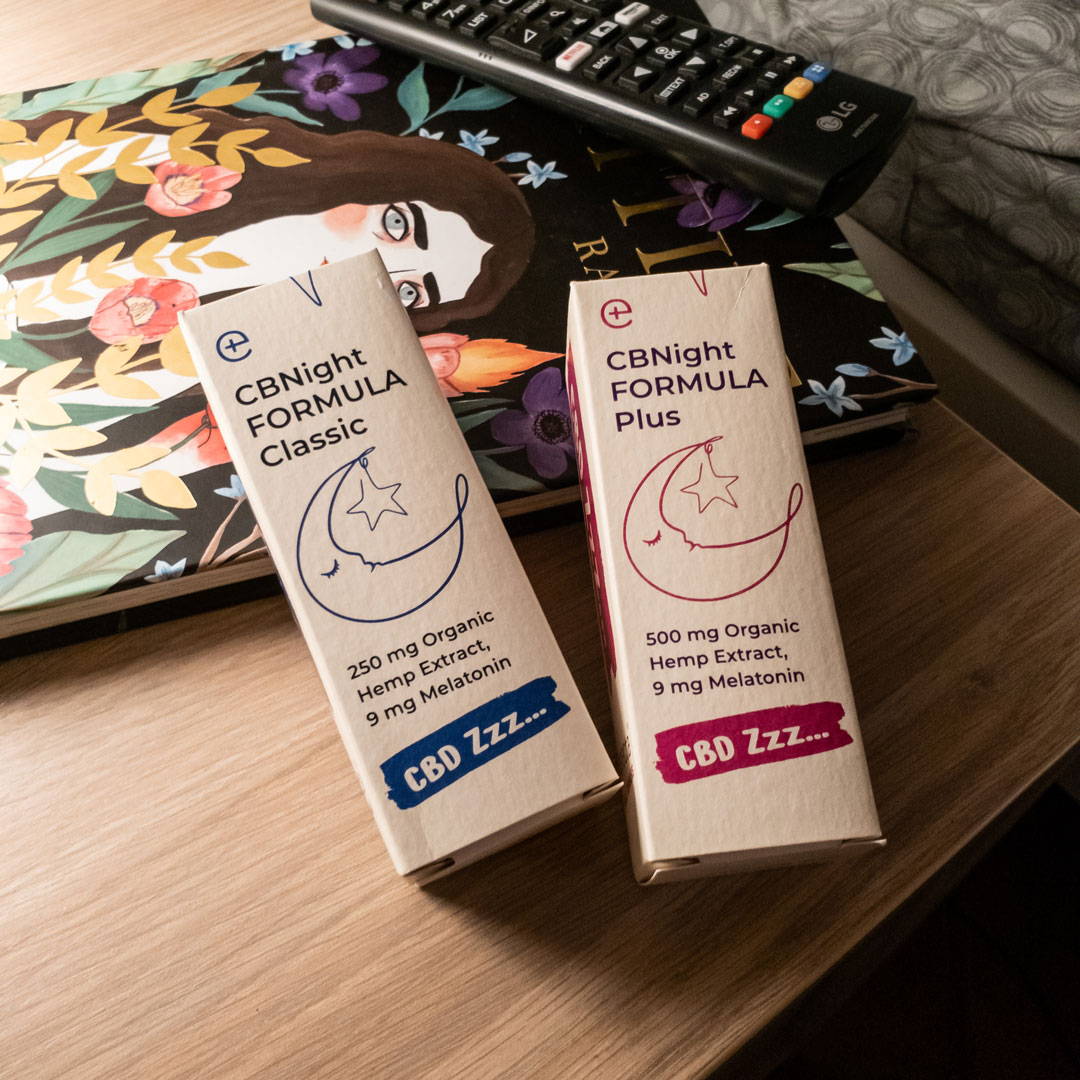 While dosage is a subjective matter with CBD oil, with CBNight Formula Plus, precision is paramount.
Lastly, make sure that the product is always out of the reach of small children and stored preferably in a dry place, away from light sources.
---
Do the Enecta products contain THC?
The THC is removed from our products, therefore only a minimum close to zero traces are present, less than 0.2%, incapable of generating unwanted and collateral effects.
Do the products contain soy or allergens?
The products can contain traces of soy deriving from the extraction of Vitamin E which is naturally present in the tocopherols.
Are the products Gluten-free?
The hemp plants are naturally free of gluten and in the production premises of our CBD-based extracts we only use Hemp and its derivatives. However, to protect consumers and to exclude any type of process of contamination, the test is periodically carried out according to EU Regulation 828/2014 at accredited laboratories.
---
Free shipping starting from 20 euros. Delivery within 48/72 hours
Once you completed the purchase you will be sent an e-mail that will confirm the successful transaction. Afterward, a second e-mail will be sent to you informing you about the successful delivery to the carrier, along with its tracking number, so you can update your delivery process in "real-time".

We would like to remind you, however, that our customer service is available from Monday to Friday from 9 am to 5 pm.
---
Satisfy or refund warranty
Thanks to the "satisfy or refund warranty" you have up to 30 days to return free from fees the product that doesn't satisfy you.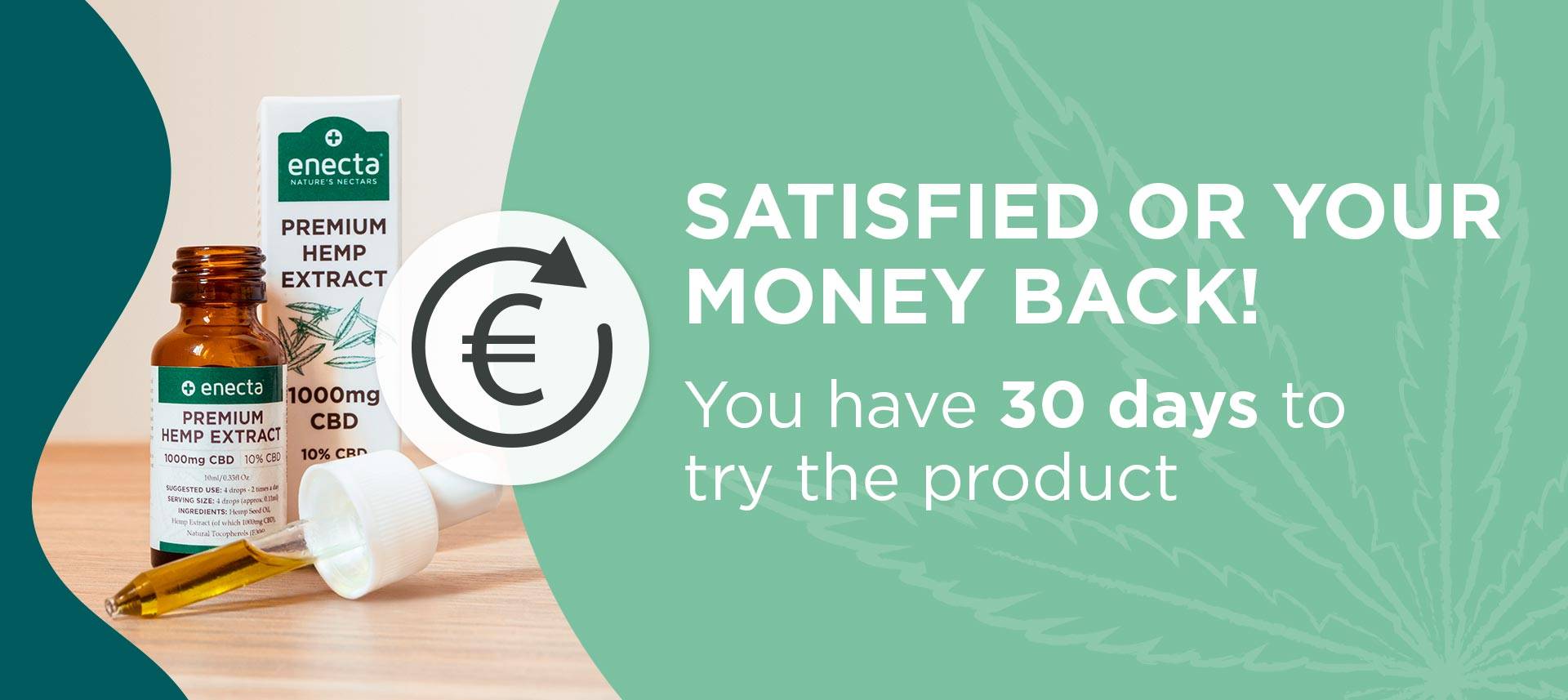 Regular price

€37,95
Unit price

per
Tax included.
Couldn't load pickup availability.